PILGRIM ASSESSMENT CRITERIA
The Local Church(es)
(In order to make an asseessment you should have been in the church yourself)
Number of Green Men
Many/Various/A few
Condition of the Green Men
Good/Not so good/
have to be restored
Attitude of the church toward Green Men positive/negative/indifferent
Revealing Discoveries
Rare/special objects
In the church are there
Wise Women/Goddesses/The Great Mother
Conclusion
Good/average/bad/
no judgement
(Mention the name(s) of the church(es) you have visited)
Please, send your message toour monthly assessment page
info(at)healingtheplanet.info

THANKS!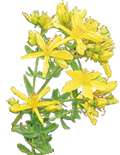 MENTION IN OUR PILGRIM NETWORK
Every church that has Green Men in or on its building is welcome
(Please, answer the above mentioned questions and send them to us:
info(at)healingtheplanet.info)
Through our website - with thousands of "entries" daily - your church will become known on all continents....for free!
"Our Lady of Under Ground" Chartres' first manifestation of the Universal Cosmic Mother

Universal
Cosmic Mother (Womb) Mandala
Everything: The Divine (white/yellow) and the universe (green)is born out of Her (black), while continuously returning to their Origin (including Her manifestation: The Black Madonna)




Our Lady of the Pillar, Chartres' second manifestation of the Universal Cosmic Mother

CATHEDRAL OF CHARTRES
Cosmic Centre
Why? Because this unique place is a reflection of the Eternal Cosmos. It is the only site where the complete hierarchy of the Cosmos is represented. 1. The Druidic worship of the Great Mother 3000 years ago 2. "Virgo paritura", the Cosmic Mother giving uninterruptedly birth to God and the universe 3. Her manifestations as Black Madonna 4. The overwhelming presence of Vegetation Gods and Goddesses (Green Men & Wise Women) 5. Humanity in harmony with nature 6. The Labyrinth as symbol of Cosmic Hierarchy 7. The School of Chartres as the site of Cosmic Learning

Chartres as Site of Cosmic Wholeness is unsurpassed.
It is the glorious "Headquarters" of our "European
Green Man & Wise Woman Pilgrim Network"
and our "We Are Cosmos" Campaign

Weil Chartres auf einem keltischen Heiligtum gebaut worden ist, hat man von Anfang an mit "Schwierigkeiten" zu tun. Hier an der Nordseite kommt das als erste gut zum Ausdruck. Es gibt einerseits tatsächlich Grüne Männer und Frauen, aber diese sind andererseits sichtbar in Not Die Repression muß schrecklich gewesen sein....

Bei den Frauen ist das (natürlich) noch himmelschreiender. Die Tatsache daß sie hier als Göttinnen bzw Grüne, Weise Frauen dargestellt sind, deutet daraufhin, daß sie - gegen die Wille der Kirche - Lehrtätigkeit "dubiösen" bzw ketzerischen Charakters ausübten. Was wiederum bedeutet, daß in Chartres die "Résistence"....erheblich war....angeblich mußten sie nachgeben, denn die Verbitterung ist auf ihren Gesichtern geschrieben

Enthüllende Entdeckung
Note 10

Die MutterGöttin wurde von der "Madonna im Keller" ersetzt....

Dann das Hauptportal an der Westseite. Es ist das Portal mit den meisten Grünen Männern

"Ich regiere im Namen der Mutter"
(Bedeutung von Christus in der Mendorla)

Diese Figuren sind in Wirklichkeit sehr klein. Deswegen, liebe Pilger, Freunde, solltet Ihr immer ein Fernglas mitnehmen. Sonst wird Deine Entdeckungsreise nicht den Erwatungen entgegenkommen! Hier auch wieder Frauen dargestellt. FrauenPower von Chartres!
Ich bin immer entzückt von Vorstellungen die Überflüß ausdrücken. Denn wie hier ist es immer "ehrlicher" Reichtum. Nicht alles sinnlos angehäuft wie heutzutage, sondern die "kleine" Dinge der Erde mit vollem Genuß genießen...
© 2000-2010 Copyright Han Marie Stiekema
Last revising: 07/09/18