Links
Awakening
CONSCIOUSNESS IS LIBERATING ITSELF FROM UNCONSCIOUS IDENTIFICATION WITH ITS SELF-IMAGE E.G. ITS OBJECTS
"The Universal Way"
Practice
of the Universal Way"
Personal integration
WHEN CONSCIOUSNESS OPENS ITSELF UP, SUPPRESSED CONTENT IS POPPING
UP TO THE SURFACE
Emotional self-integration
www.vitalworld.org
(Personal Health Plan)
Rooted in Heaven and Earth
WHEN CONSCIOUSNESS OPENS ITSELF UP FURTHER, IT IS EXTENDING ITSELF INTO ITS IMMEDIATE SURROUNDINGS
Vondelpark
http://www.youtube.com/healingtheplanet
Breakthrough of the Light
SUDDENLY CONSCIOUSNESS MAY DISSOLVE INTO THE LIMITLESS AND TIMELESS GREAT LIGHT
"Threefold Realisation"
"Practice
of the Universal Way"
Purification/Catharsis/Healing
EGO COMES BACK AND THREATENS TO USE CONSCIOUSNESS FOR ITS OWN PURPOSES
Moeder healing
http://home.wanadoo.nl/guasha
Taking Refuge in the Ultimate
SOONER OR LATER THERE IS NOTHING TO ATTAIN E.G. TO REALIZE ANYMORE, JUST SURRENDERING TO THE ULTIMATE
"Turn On" and/or "Threefold Realisation"
Compassion/Service
ALL PHASES ARE TO BE UNDERSTOOD AS A RIPING PROCESS, ULTIMATELY RUNNING INTO GREAT SERVICE
Universal Training
To inspire
Developing vision
Offering perspective
Initiating awareness
Taking the lead
Promoting integration
Extending self-determination
Empowering community
Optimising health
Indicating direction
Offering hold
Giving hope
Outpourings
"Joke"
On request: Talk "Return of the Great Mother"
Sermes spreaks about his Threefold Realisation: Absolute Nothingness (Essence
of the Great Mother); Full Enlghtenment (Creation Body of the Great Mother)
and the Great Death (Destruction Body of the Great Mother). Begin of a New Era. Click "Turn On" and/or "Threefold Realisation"

In these most critical of times
Healing the Planet
to begin with yourself

Many think, that awakening is the goal of the spiritual
Path. This is only partly true. In Reality the Way
only starts with it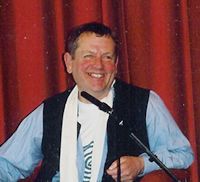 Do you really want to Turn On?
"The Universal Way"*
Awakening, personal integration, being rooted in heaven
and earth, breakthrough of the Light, purification/
catharsis, taking refuge in the Ultimate and
compassion e.g. service
* Click "The Universal Way" or (for Buddhists)
"Maitreya Mind Training"

The Universal Way includes various phases of the spiritual Path, like they were granted to me in the course of time. It is life itself. Elements of all spiritual traditions can be recognized in it. As an archetype it serves the inner development of all those who are receptive. It has much relationship with the Grail legend, the latter which - against the context of the current world crisis - only gained actuality. The true Way shows a spiral movement. One once and again passes through the same phases, in our case: awakening, personal integration, being rooted in heaven and earth, breakthrough of the Light, purification/catharsis, taking refuge in the Ultimate and compassion e.g. service, in which every phase is being confronted by new challenges. With every new opening (of the Spirit) new contents come up which initiate a new cycle of consciousness, mostly on a "higher" level. Every problem is matched by corresponding grace and vice versa.

Life is the Way

It often begins with the pain of alienation and the subsequent longing for wholeness. This is leading toward "awakening", which is equal to giving up your unconscious identification of the Spirit with its self-image (ego). You discover who you really are: your aware observing. Because of the inner distance with regard to everything that comes up in you - thoughts, images, emotions, desires - contents that were previously suppressed pop up in your newly created space. Hence the next phase of "personal integration", in which these contents are yet being embraced. Through the step by step extension of consciousness your (direct) environment will - at a certain moment - become part of your "inner" Space, as well. You then love the tree like yourself....This coincides with the next step of "being rooted in Heaven and earth". Only now a solid foundation has been laid, on the basis of which a "breakthrough of the Light" can take place.

The Universal Way: becoming aware, insight, connectedness, deepening, wholeness, compassion....

It is the phase of intensive meditation. However, even then "you haven't arrived". Because of you being open, persistent unprocessed content - pain, angst, rage - can attract energy, in such a way that it is blowing itself up: a dark cloud against empty sky. This used to be called the "devil". It can become so strong, that at a given moment it starts dominating you. It makes the next phase - "purification/ catharsis" - a must. Is everything going well, then sooner or later you will arrive at a boundary, where the "I" has disappeared. You yourself can't do anything anymore to proceed with the process. It is the phase of "surrender to the Ultimate". Devotion replaces active striving. The crown to the Way is the experience, that by being Nothing you are (embracing) everything, that, moreover, everything is so transparent, that "the mountains are again the mountains". The only thing worth living is inclusivity e.g. compassion toward all "sentint and non-sentient beings".

A New Teacher, A New Way
(Embracing all Traditions)
Are you longing for return to the Source? In order to become
spiritually, psychologically and physically renewed e.g
regenerated? Come to his "Hermitage", where
he is fully available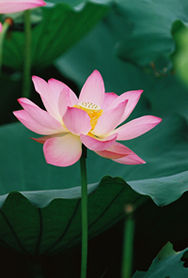 1. Spiritual advice for stress, burn-out, depression, fear, pain, loneliness etc. Click a.o. Emotional Self-integration + 2.

Spiritual guidance for awakening, Self-realisation, personal integration etc. Click "The Universal Way" + 3. Spirituele purification/catharsis/regeneration through
Mother(stone)healing. Click "Mother healing" + 4. The Way back to the Origin e.g. Great Mother. Guidance with the development of basic trust, surrender, contemplation, with Mother Worship. Click "Turn On" and/or "Threefold Realisation" + 5. Leadership training for churches, spiritual, peace, women, environment, third world groups, NGO's and all those who strive for transformation of self and society. + 6. Group meetings to stimulate spiritual community building on the basis of the Universal Way. Click "The First Steps" and "Sovereign Living" + 7. Training of Green Men and Wise Women in Spiritual Service, Health Service and Community Service. Click "Healing the Planet" , "Green Men" and "Wise Women"

The Universal Way is the foundation of daily life. It supports,
encourages, liberates, connects, inspires etc. Additional help through:
Sovereign Living

Project for the Common Good. Not-commercial. On (minimum)donation basis.
After deduction of the costs the entire profit will be benefitting the
Healing the Planet Project Healing the Planet concerns us all. Therefore, start a local group and/or invite
Green Man to give a talk in your town or city.


(Back to the start of Han Marie Stiekema's website)
2003 © Copyright Han Marie Stiekema. All rights reserved.
Everyone may use this website as a source of inspiration. However, since it
is freely given, no-one can claim, copy or derive any text, rights,
position or status from this website.
Last revising: 10/17/07