PILGRIM ASSESSMENT CRITERIA
The Local Church(es)
(In order to make an asseessment you should have been in the church yourself)
Number of Green Men
Many/Various/A few
Condition of the Green Men
Good/Not so good/
have to be restored
Attitude of the church toward Green Men positive/negative/indifferent
Revealing Discoveries
Rare/special objects
In the church are there
Wise Women/Goddesses/The Great Mother
Conclusion
Good/average/bad/
no judgement
(Mention the name(s) of the church(es) you have visited)
Please, send your message toour monthly assessment page
info(at)healingtheplanet.info

THANKS!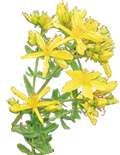 MENTION IN OUR PILGRIM NETWORK
Every church that has Green Men in or on its building is welcome
(Please, answer the above mentioned questions and send them to us:
info(at)healingtheplanet.info)
Through our website - with thousands of "entries" daily - your church will become known on all continents....for free!
LIEBFRAUENKIRCHE
The Gem of Bamberg



Green Men scattered on the outside of the Mother sanctuary

Inside the Virgin with Child
The Liebfrauenkirche of Bamberg is a treasure. It shows the original relationship of the Great Mother and Her Son/Lovers. Spiritually it means, that the Divine Light is continuously born out of Darkness (Emptiness). While inside the altar is totally occupied by a very mythical Virgin and Child, the ambulatorium and the outer wall are covered with many most magnificent Green Men (E.g. see also Goslar, Königslutter, Frankenberg). They are Her guardians. Unfortunately, most of the inside of the church has been "barockisized". An attempt to remove the traces of a much more meaningful, but "dangerous" past? We can only guess
Die Leere beinhaltet alle Formen. Was man hier sieht, bezieht sich darauf. Das Göttliche hat viele Gesichter, so könnten wir es auch ausdrucken. Die Grüne Männer symbolisieren das Leben in seiner Totalität. Theologisch ausgedrückt: wir alle sind die "Einiggeborene Söhne und Töchter" des Letztendlichen.
Alleluia!
This mixture of devotion, medieval faces and incredible beautiful art moves me time and again. Moreover, I am sure they have reconciled me with my manhood as well. A manhood, that was for some time dominated by the "ugly white man" syndrome. Although loving my body as "gift of God" and nurturing it with my "feeling awareness" in those times the social aspect of my manhood had nothing to be proud of. With the re-discovery of the Green Men this all changed completely. Looking at them I look at myself, feeling the primordial energy flowing within me. Green Men give Western men their true identity back! Joy, gratitude!
The Great Mother with Her Son/Lovers, incredible!

Mein dritter Besuch in Bamberg!
© 2000-2010 Copyright Han Marie Stiekema
Last revising: 02/15/10