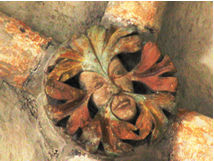 I AM FROM LINKÖPING, SWEDEN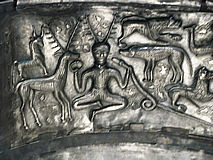 I AM FROM COPENHAGEN, DENMARK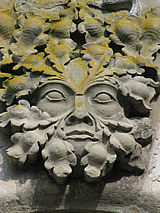 I AM FROM EBRACH, GERMANY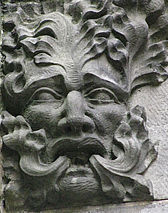 I AM FROM UTRECHT, NETHERLANDS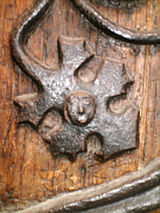 I AM FROM HALLE, BELGIUM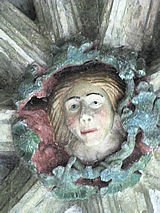 I AM FROM CANTERBURY, UK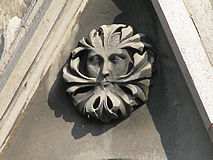 I AM FROM PARIS, FRANCE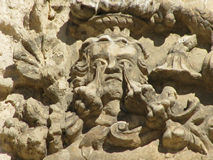 I AM FROM LEÓN, SPAIN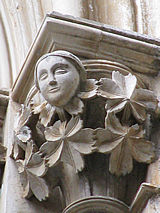 I AM FROM BATALHA, PORTUGAL
GREEN MAN MEDITATION BOOKLET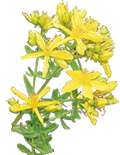 Revealing discoveries
Note 10
When this is mentioned here on a page, it means that we consider the content as an original (scientific) discovery e.g. that we have an extra guard on the copyright
GRÜNER MANN PILGERNETZWERK
EUROPA/DEUTSCHLAND 4
GREEN MAN PILGRIM NETWORK
EUROPE/GERMANY 4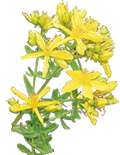 LINK: GREEN MAN IN EUROPE/IN GERMAN 3
GREEN MAN PILGRIM NETWORK EUROPE
Places and Churches
GERMANY
Schleswig Holstein
1.1 Green Men of Lübeck

Niedersachsen
1.1 Green Men of Buxtehude
1.2 Green Men of Stade
1.3 Green Men of Lüneburg
1.4 Green Men of Hannover
1.5 Green Men of Braunschweig
1.6 Green Men of Königslutter
1.7 Green Men of Hildesheim
1.8 Green Men of Amelungsborn
1.9 Green Men of Hameln
2.0 Green Men of Corvey
2.1 Green Men of Goslar

Bremen
1.1 Green Men of Bremen 1, 2

Hamburg
1.1 Green Men of Hamburg

Brandenburg
1.1 Green Men of Brandenburg
ad Havel
1.2 Green Men of Berlin

Sachsen-Anhalt
1.1 Green Men of Wittenberg
1.2 Green Men of Halle
1.3 Green Men of Merseburg
1.4 Green Men of Magdeburg 1, 2
1.5 Green Men of Halberstadt
1.6 Green Men of Quedlinburg
1.7 Green Men of Konradsburg
1.8 Green Men of Gernrode

Thüringen
1.1 Green Men of Erfurt 1, 2, 3
1.2 Green Men of Mühlhausen
1.3 Green Men of Nordhausen

Sachsen
1.1 Green Men of Naumburg
1.2 Green Men of Leipzig
1.3 Green Men of Meißen
1.4 Green Men of Zwickau 1, 2

Hessen
1.1 Green Men of Frankenberg
1.2 Green Men of Marburg
1.3 Green Men of Homberg
1.4 Green Men of Fritzlar
1.5 Green Men of Limburg
1.6 Green Men of Frankfurt a.M. 1, 2
1.7 Green Men of Gelnhausen
1.8 Green Men of Büdingen
1.9 Green Men of Bad Orb

Nordrhein-Westfalen
1.1 Green Men of
Mönchen-Gladbach
1.2 Green Men of Köln
1.3 Green Men of Brauweiler
1.4 Green Men of Bonn
1.5 Green Men of Altenberg
1.6 Green Men of Osnabrück
1.7 Green Men of Bielefeld
1.8 Green Men of Paderborn
1.9 Green Men of Soest 1, 2
2.0 Green Men of Kevelaer
2.1 Green Men of Kleve/Kalkar
2.2 Green Men of Münster

Rheinland-Pfalz
1.1 Green Men of Maria Laach
1.2 Green Men of Pfalzfeld
1.3 Green Men of Mayen
1.4 Green Men of Mainz 1, 2
1.5 Green Men of Bingen
1.6 Green Men of Hof Iben
1.7 Green Men of Oppenheim
1.8 Green Men of Worms
1.9 Green Men of Speyer
2.0 Green Men of Trier 1, 2
2.1 Green Men of Bad Neuenahr
2.2 Green Men of Neustadt
2.3 Green Men of Kyllburg

Baden-Württemberg
1.1 Ur Mother of Hohlen Fels
1.2 Green Men of Schwäbisch Gmünd
1.3 Green Men/ Women of Ulm 1, 2
1.4 Green Men of Maulbronn
1.5 Green Men of Markgröningen
1.6 Green Men of Freiburg iB 1, 2, 3, 4
1.7 Green Men of Heilbronn
1.8 Green Men of Konstanz 1, 2
1.9 Green Men of Heidelberg
2.0 Green Cats of Schloß Gamburg

Bayern
1.1 Green Men of Bamberg 1, 2, 3
1.2 Green Men of Würzburg
1.3 Green Men of München
1.4 Green Men of Regensburg 1, 2
1.5 Green Men of Nürnberg 1, 2
1.6 Green Men of Coburg
1.7 Green Men of Schweinfurt
1.8 Green Men of Heilsbronn
1.9 Green Men of Augsburg 1, 2
2.0 Green Men of Gunzenhausen
2.1 Green Men of Ansbach
2.2 Green Men of Ebrach
2.3 Green Men of Aschaffenburg
2.4 Green Men of Landshut
2.5 Green Men of Bad Reichenhall
2.6 Green Men of Berchtesgaden

Austria
1.1 Green Men of Salzburg
1.2 Green Men of Braunau
1.3 Wise Women of the Frauenberg
1.4 Green Men of Graz

Switzerland
1.1 Green Men of Ascona
1.2 Green Men of Chiasso

Other Pages/Galleries
1.1 The Cosmic Mother
1.2 The Original Mother Tradition
1.3 Europe: Motherland
1.4 The Universal Shell
1.5 Letter to Catholics
1.6 The Cauldron of Abundance (Grail)
1.7 The Lady and the (Her) beasts
1.8 "Sheela-na-gigs" origins and
development
1.9 Frau Holle Galerie
2.0 Wise Women
2.1 How (foreign) churches deal with
the Green Man
2.2 PilgrimHelp on the Camino de
Santiago
2.3 Green Man: Kings & Emperors

Anatolia 2010
1.1 Search for the Origin of the Great Mother and Her Son/Lover

Mesopotamia In Germany
1.1 Berlin

Greece in Germany
1.1 Milete/Berlin

Rome in Germany
1.1 Köln
1.2 Frankfurt aM

Mexico
1.1 Maya Green Man (Corn God, First Father)

EUROPE
Sweden
1.1 Green Men of Linköping
1.2 Green Men of Uppsala
1.3 Green Men of Skokloster
1.4 Green Men of Örebro
1.5 Green Men of Skara
1.6 Green Men of Gudhem
1.7 Green Men of Lund 1, 2

EUROPE
Denmark
1.1 Green Men of Copenhagen

The Netherlands
1.1 Green Men of Bolsward
1.2 Green Men of Leeuwarden
1.3. Green Men of Franeker
1.4 Green Men of Easterein
1.5 Green Men of Friesland
1.6 Green Men of Amsterdam
1.7 Green Men of Utrecht
1.8 Green Men of Deventer 1, 2
1.9 Green Men of Zutphen 1, 2
2.0 Green Men of Roermond
2.1 Green Men of Den Bosch
2.2 Green Men of Maastricht
2.3 Green Men of Breda
2.4 Green Men of Rotterdam
2.5 Green Men of Delft
2.6 Green Men of The Hague 1, 2
2.7 Green Men of Gouda 1, 2
2.8 Green Men of Culemborg
2.9 Green Men of Bergen (NH)
3.0 Green Men of Haarlem
3.1 Green Men of Driehuis
3.2 Green Men of Nijmegen
3.3 Green Men of Groningen
3.4 Green Men of Leiden 1, 2
3.5 Green Men of Zwolle
3.6 Green Men of Arnhem
3.7. Green Men of Weert
3.8 Groene Mannen van Rolduc
3.9 Green Men of Amersfoort
4.0 Green Men of Alkmaar
4.1 Green Men of Naarden

Belgium
1.1 Green Men of Louvain
1.2 Green Men of Gent
1.3 Green Men of Halle
1.4 Green Men of Walcourt
1.5 Green Men of Tournai
1.6 Green Men of Liège
1.7 Green Men of Ieper
1.8 Green Men of Brugge
1.9 Green Men of Hasselt
2.0 Green Men of Antwerpen

England
1.1 Green Men of Canterbury 1, 2, 3
1.2 Green Men of Hastings
1.3 Green Men of Chagford
1.4 Green Men of South Tawton
1.5 Green Men of Sampford
Courtenay
1.6 Green Men of Spreyton
1.7 Green Men of Exeter 1, 2
1.8 Green Men of Wells 1, 2
1.9 Green Men of Woodbury
2.0 Green Men of East Budleigh
2.1 Green Men of Littleham
2.2 Green Men of Ottery St. Mary
2.3 Green Men of George
Nympton
2.4 Green Men of King's Nympton
2.5 Green Men of South Molton
2.6 Green Men of Horwood
2.7 Green Men of Winchester 1, 2
2.8 Green Men of Llangollen
2.9 Green Men of Kilpeck 1, 2, 3
3.0 Green Men of Hereford
3.1 Green Men of Worchester
3.2 Green Men of Tewkesbury Abbey
3.3 Green Men of Gloucester
3.4 Green Men of Sutton Benger

France
1.1 Green Men of St.Omer
1.2 Green Men of Wissant
1.3 Green Men of Hardelot
1.4 Green Men of Rouen 1, 2
1.5 Green Men of Beauvais
1.6 Green Men of Noyon
1.7 Green Men of Paris 1, 2, 3
1.8 Green Men of Versailles
1.9 Green Men of Chartres 1, 2, 3
2.0 Green Men of Le Mans 1, 2
2.1 Green Men of Jouen de Marne
2.2 Green Men of Partenay
2.3 Green Men of Poitiers 1, 2
2.4 Green Men of Chauvigny
2.5 Green Men of Antigny
2.6 Green Men of Villesalem
2.7 Green Men of Unknown
2.8 Green Men of Melle
2.9 Green Men of Aulnay
3.0 Green men of Nuaille sur Boutonne
3.1 Green Men of Matha
3.2 Green Men of Macqueville
3.3 Green men of Marignac
3.4 Green men of Perignac
3.5 Green Men of Moissac
3.6 Green Men of Cahors
3.7 Green Men of Conques
3.8 Green Men of Le Puy
3.9 Green men of Brioude
4.0 Green Meen of Nevers
4.1 Green Men of Semur-en-Auxois
4.2 Green Men of Marsat
4.3 Green Men of Thuret
4.4 Green Men of Clermont-F.

Spain
1.1 Green Men of Eunate 1, 2
1.2 Green Men of Puenta la Reina
1.3 Green Men of Estella 1, 2
1.4 Green Men of Terra Estella
1.5 Green Men of Amilliano
1.6 Green Men of Irache 1, 2
1.7 Green Men of Olite
1.8 Green Men of La Oliva
1.9 Green Men of St.Martin Unx
2.0 Green Men of Uraderra
2.1 Green Men of Artaiz
2.2 Green Men of the Valdorra
2.3 Green Men of Azuelo
2.4 Green Men of Soria
2.5 Green Men of Logroño
2.6 Green Men of Torres del Rio
2.7 Green Men of Burgos 1, 2, 3
2.8 Green Men of Sasamon
2.9 Green Artist
3.0 Green Men of Calatayud
3.1 Green Men of Salamanca 1, 2, 3,
4, 5, 6, 7
3.2 Green Men of Santiago de
Compostela 1, 2, 3, 4, 5, 6, 7
3.3 Green Men of Osiera 1, 2
3.4 Green Men of Lugo
3.5 Green Men of Ponferrada
3.6 Green Men of S.Colomba
3.7 Green Men of Astorga 1, 2
3.8 Green Men of León 1, 2, 3
3.9 Green Men of Los Arcos
4.0 The Knights Templar of Peñiscola
4.1 Green Men of Tortosa
4.2. Green Men of Tarragona
4.3 Cova d'en Daina

Portugal
1.1 Green Men of Batalha 1, 2,
3, 4, 5, 6, 7
1.2 Green Men of Alcobaça 1, 2, 3
1.3 Green Men of Tomar 1, 2, 3,
4, 5, 6
1.4 Green Men of Coimbra
1.5 Green Men of S.Pedro de Moel
1.6 Nuestra Señora de Nazaré

Italy
1.1 Green Men of Milano 1, 2, 3
1.2 Green Men of Verona
1.3 Green Men of Mantua
1,4 Green Men of Pavia
1.5 Green Men of Lucca
1.6 Green Men of Pisa
1.7 Green Men of San Guiliano
1.8 Green Men of Firenze
1.9 Green Men of Tivoli
2.0 Wise Women of Cumae
2.1 Wise Women of Pompei
2.2 Green Men of Salerno
2.3 Green Men of Ostia
2.4 Green Men of Rome 1, 2, 3
2.5 Green Men of Deruna
2.6 Green Men of Assisi
2.7 Green Men of Loreto
2.8 Green Men of Ancona

The Vatican
1.1 Green Men of the Vatican

Croatia
1.1 Pope in Croatia
1.2 Green Men of Split
1.3 Green Men of Zagreb

Slovenia
1.1 Green Men of Maribor

Hungary
1.1 Green Men of Sopron

Slovakia
1.1 Green Men of Bratislava

Poland
1.1 Green Men of Auschwitz
1.2 Green Men of Krakow

Czechia
1.1 Green Men of Prag
9 Countries - from Sweden to Portugal - he visited 30,000 km mileage * seen some 400 churches * almost 10,000
Photo's of Green Men and Wise Women shot
In 2011 completed by another 10.000 km and 4000 Photo's this time across South (Italy, Vatican) en South Eastern Europe (Croatia, Slovenia, Hungary, Slovakia, Poland, Czechia) succesfully proving thet indeed Green Men and Wise Women are the heritage of Europe as a whole....
As estimated by Clive Hicks ( "The Green Man", 2000 Compass Books)
in England there are about 1500 churches with Green Men, and in France
at least 300. What you find here is therefore only a fraction ......
Each page contains various LINKS, so everything is connected to everything else.
So you get an insight into what is shared anywhere in Europe
Please, send me your story i.e. your experiences about your pilgrimage.
Your comments to this project are very much welcome, as well!
Photo's of new Green Men are also welcome.
They will be published
here - of course under your own name
Would you like that your church is mentioned in our PilgrimsNetWork - provided they have Green Men - please, do not hesitate to contact us
All pages have been translated into English except the comments
to the photo pages mentioned above. The Spanish pages
have been translated already. For the others, please use
GOOGLE TRANSLATION TOOLS
We hope to have finished the others soon!
PS. If you DON''T want to be mentioned in our website, we wil inform our pilgrims about it in
the internet, while photo's of your church are being immediately removed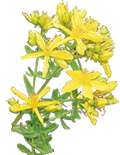 1997-2014 © Copyright Han Marie Stiekema. All rights reserved.
Everyone may use this website as a source of inspiration. However, since it
is freely given, no-one can claim, copy or derive any text, rights,
position or status from this website.
Last revising: 05/11/15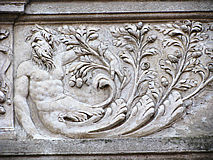 I AM FROM ASCONA,
SWITZERLAND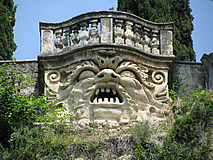 I AM FROM VERONA,
ITALY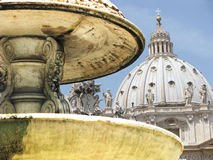 I AM FROM THE VATICAN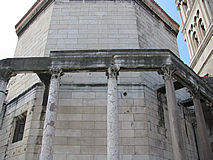 I AM FROM SPLIT,
CROATIA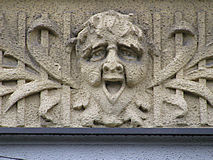 I AM FROM MARIBOR, SLOVENIA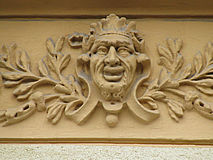 I AM FROM SOPRON, HUNGARY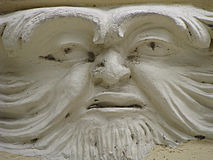 I AM FROM BRATISLAVA, SLOVAKIA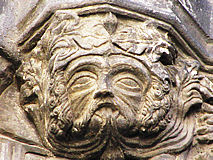 I AM FROM PRAGUE,
CZECHIA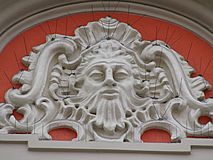 I AM FROM KRAKOW,
POLAND