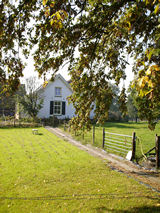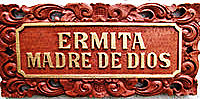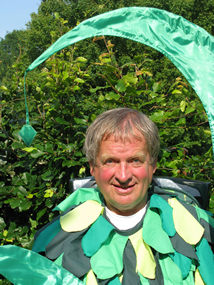 "His Wholeness" (...) Green Man
"Being Nothing I Am everything"
His Universal Teaching
e.g.
Culture Renewal
Cosmic Mother
HEALING THE PLANET
The Original Tradition
Green Men & Wise Women
Eco-Spirituality
A New Health Care
Great Mother Buddhism
Your Maitreya Mind
Science & Cosmology
etc. etc.
PRACTICALITIES
WITH HIS UNIVERSAL WISDOM AND COMPASSION GREEN MAN IS AVAILABLE TO THOSE, WHO WANT TO GO BACK TO THE ORIGIN IN ORDER TO BECOME RENEWED
(By appointment)
HIS MAIN MISSION: TEACHING "HEALING THE PLANET"
(On invitation)
IN THE WEEKEND:
COSMIC MOTHER HEALING
(Spiritually, emotionally, physically)
ADDITIONAL ECO-SPIRITUAL PROGRAMS
AROUND THE WORLD
(Meeting, Teaching, Healing, Training)
DEATH AND REBIRTH
"Behold, I make everything New"
MOTHER FOR MOTHERS
(Cosmic Mother Healing Shrines)
ARE YOU A UNIVERSAL MIND?
(For academics and students)
HEIDEGGER: "ONLY A GOD CAN STILL SAVE US"
(A commentary)
EUROPEAN PILGRIMAGE NETWORK
(From Sweden to Portugal)
TRAINING GREEN MEN & WISE WOMEN
(Spiritual Service, Health Service, Community Service, Earth Service)
GREEN MAN CITIES
(A.o. Freiburg, Trier, Canterbury)
AFTER THE VISIT OF THE POPE: WE ARE THE FUTURE!
STUDY
(Through this website)
I want to extend my Hermitage
To change it into a Cosmic Mother Healing Shrine
Where you can come to receive the Mother's
Extraordinary Healing Power
However, to have you here my current cottage is too small
Who is interested in helping me find a new location
It could be permanent or semi-permanent
I love to hear from you!
REJOICE!
For after millennia of decay a "new" universal teaching
has been revealed to mankind
Politics has failed
Only a Miracle can save us
There is in the world only one obstacle on the road
towards freedom, justice, sustainability and
a new community: the ego
Cosmic Mother
HEALING THE PLANET
Culture Renewal Initiative
In these most critical of times
We are confronted with Nothingness. It is reason for great concern. What it does is breaking down all ego-accumulations. The old order will collapse. As predicted by science: disasters of great magnitude will scourge humanity. Angst will be spreading around the globe. Is there no way out? There is. For Nothingness appears to be a (the) Cosmic Womb. That which the ancients called the Universal Great Mother. In Her Depth death is transformed into rebirth. Ego will be repaced by our Divine Self, the Self becoming part of the Whole, once again. Together we will enter a new era of balance on all levels of existence. So, don't wait any longer. "Die" (the ego) voluntarily, before you are forced involuntarily. I call it The Original Tradition, including the "Road Within" subsequently followed by the "Road Without". Whatever happens, your life will be part of the Ocean of clear insight, wisdom, fearlessness, connectedness, trust, love and strength. By being it you will become a hopeful to this world.
1. Back to the Origin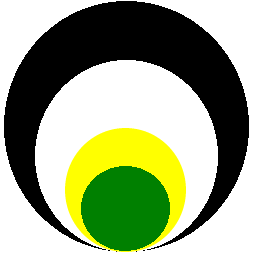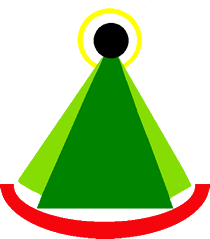 Worshipping the Cosmic Mother through Her Cosmic Mandala. Below Her manifestation. In Europe as the Black Madonna
(Schwarze Madonna/Zwarte Madonna)
Since the Cosmic Mother has revealed Herself to me ("Threefold Realization") She has become the center of my everyday life. Astonishing how "Cosmic Vacuum" can become something so intimate. Well, we are all part of it, so it isn't THAT strange. Emptiness giving security, it is a paradox you have to live before you can understand it. It is so subtle, so silent, clear and joyful; at the same time it is the unsurpassed Triumph of Life. After surrendering yourself (your ego) to Her, discovering that She subsequently grants you New Life all the time.... nothing can bring you out of balance anymore. In order to celebrate this I have put two of my dearest images in the center of my worship: the Cosmic Womb Mandala, with both "God" (white, yellow) and the universe (green) being born out of Her Womb (black), while continuously returning. No any other symbol comes closer to the Truth of Ultimate Reality. Under the Cosmic Mandala you see Her Manifestation: the Black Madonna*. She appeared to me in a vision.
* She manifests Herself in various forms, depending on local tradition, culture, geography. In China e.g. as XiwangMu and WushengLaoMu. In Tibetan Buddhism as Mahakala, on Java as Kala.....
2. In order to become Renewed
"His"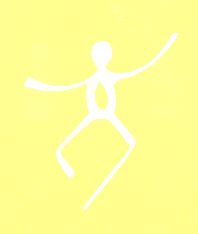 "His" Enlightenment
Dying to the old (ego) and rebirth as a True Self is the core of spiritual practice. In my life I "experienced" the very Depth of it. Resulting in a decade of uninterrupted Bliss. Contrary to what some say: even after Full Enlightenment (and beyond) sooner or later the ego comes back. That's why daily practice remains necessary. Through my almost 40 years of spiritual practice (Sanctifying Nature/ Heaven & Earth Exercises/Tiendi Qigong) every day is overflowing with clarity, joy and connectedness. I do it without doing. It has become my "first nature" optimizing all other activities like eating, sleeping, working . Not that I am doing the exercise for hours every day. No, I do them when I feel the need, mostly several times a day one to ten minutes. "My" Space - that What I Really Am - is bigger than me. Everything is effortless (most of it). Life is playful, full of "humor" and "cheerfulness". I am "doing" it also for you. Because "my" awareness" is embracing everything without exception. Without specific images appearing in my mind I feel very much One with all people, with the animals, the plants, the rivers, the rocks and the clouds. If you direct your needs, sorrows, sufferings and problems to "my" (Her!) Space, it will certainly taking care of you!
3. To be Part of the Whole, once again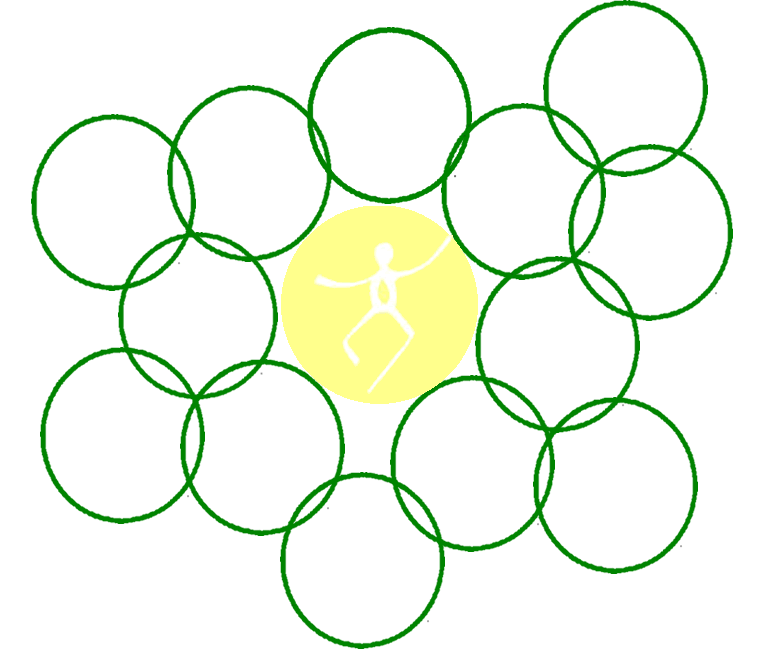 Commitment to "Healing the Planet"
Being the Whole you become indebted to it. The more "called" you are, the greater your responsibility. Nietzsche called this the "inner tyrant". To be led by the Best in you makes you free. Being a "prisoner of the Eternal" my greatest freedom consists in commiting myself to the wellbeing of all. In these most critical of times one doesn't have to think long about to what one should dedicate oneself. I called it "Healing the Planet". Now, an individual, whatever his or her "spiritual attainment", cannot do this by his or her own. The problems are simply too big and we are too small. However, if the Mother is behind you, this situation changes dramatically. My daily practice consists in "giving myself back to Her", while at the same time being constantly renewed. It means, that I don't do things with my ego anymore. In a way the Mother is doing the job. How? By granting me Divine Light, all-inclusive compassion, inner balance, supreme intuitions and limitless strength. Through this New Self I connect myself to the world, becoming part of the Whole once again. I don't feel small anymore. Rather I include the world through limitless compassion. Extending my commitment to "Healing the Planet" in 10 Steps. Curious about "my" project? Click one of the languages below.
AIM
"Life in (dynamic) balance"
Spiritually, psychologically, physically, socially, culturally, economically, ecologically
4. Practicalities
Dear friends. Han Marie is a very modest person. Despite the fact that was granted unsurpassed Supreme Wisdom he has been hesitating to come to the open for a long, long time. He always said "I am just an ordinary man". Now, with the global crisis rapidly increasing he hasn't any choice anymore. So I tell you what he himself cannot say: "he is indeed a new Universal Teacher, destined to help the planet to survive. His whole life he has been preparing (despite all reluctance) to starting his Mission. The miracle is, that he - totally unexpectedly and unforseen - got "divine support". The Ultimate Reality was revealed to him: "God didn't create the world out of nothingness, but Nothingness is giving birth to both God (the Light, the Divine, Buddhahood), the latter continuously returning to their Origin". It means that Han Marie - as one of the very few - went beyond God. "Light is born out of Darkness" he says. It corresponds with ancient times in which the Ultimate was called "The Great Night", the "Cosmic Womb" or "Great Mother". Science confirms this through its concept of the Vacuum as Origin of the universe. Why is this important? Well, as we all know it is our ego's who created the mess on earth. Our selfishness, our greed for more, more and more..... is destroying our beautiful planet. Religions have always been aware of this. However, they failed, because the cunning mind manipulated "God" is such a way, that it always could go on with "business as usual". Confronted with Nothingness, Vacuum or Cosmic Womb the ego cannot escape anymore. Therefore, for the first time in history Western egoism has a chance to give itself up. The miracle, once you let your ego "die" into "Mother's Womb" you will be totally renewed. It is what J.W.Goethe meant by "Stirb und Werde" ("Death and Rebirth"). At the end of his Faust he confirmed that only das "Ewig-Weibliche" ("the "Eternal Feminine") could save mankind. Han Marie continues where Goethe ended.
His program
INFO & CONTACT
To Transform Decay into Renewal
That is the question
"Green Man"
New Teacher and (holistic) medical
doctor (since 1972)
ENTER
English Deutsch Nederlands
(Español Français)


In order to have a full overview of the work,
we recommend you to first going back to the beginning of
Han Marie Stiekema's website.
Please, click HOME and proceed from there.
World Historic Turning Point
REVELATION OF THE
COSMIC MOTHER
"I Am the Origin of both God
and the Universe"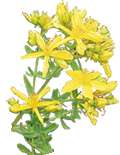 PS.
Because of his current retreat it could be difficult to reach him. Delay of his answer is possible. We apologize for that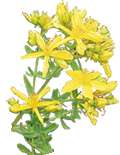 . THE MAITREYA IS AMONG US!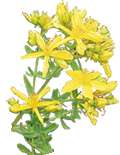 The Core of my Teaching


THE ESSENCE OF THE ORIGINAL TRADITION
To Live in Harmony with the Cosmos
(In German. Who helps me to translate it into English? It is important!)
Das Kernstück meiner Lehre


VOM WESEN DER URSPRÜNGLICHEN TRADITION
Leben in Einklang mit dem Kosmos
IMPORTANT NOTE!
For viewing the website in good order, go back to the INDEX and again proceed from there
Thanks