Sayings IV
Core question:
What has happened to change?
More and more people discover that selfishness, greed, unlimited growth and accumulation, don't make one happy and are looking for immaterial values like meaning, joy, community, harmony with nature...
They increasingly accept the idea that the "ego" is the root cause of all trouble
Nothing in the world can "destroy" the ego, though, only Emptiness can
That's why the core of culture renewal is spiritual
Famous British historian knew about the answer
"In times of decay one has to go back to the Origin in order to become renewed"
A.Toynbee "A Study of History" 1961 Oxford University Press
"Death of the ego, birth of the True Self"
It is the source of new insights, inspiration, vision, inclusivity, strength and commitment
Motto:
"Save the earth, live in harmony with the Cosmos"
This Reality can only be transmitted through somebody who descended into the very Depth of the Cosmos
Link
Han Marie Stiekema is one of the very rare human beings, to whom this has happened
Link
It took more than 33 years before he considered himself worthy to come to the open....
Green Man's Mission is to be available to every serious seeker, sharing his unique treasure
You may come to him with all life issues, existential problems, sufferings, longing for Wholeness etc.etc.
His main calling: "surrender your ego to the Cosmic Mother and become a New Man/Woman"
Personal appointments and/or small groups
Because his hermitage is so small, only seven people at a time can come
Questions & Answers
See also below ("The Oracle"), "MatriTalks"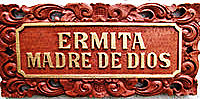 Hermitage "Madre de Dios" near Utrecht, Netherlands.
New definition of health: (Wo)Mankind rooted in "Heaven, earth and the (new) community"
Pathology: ego as a isolated entity, alienated from the Whole
A tree without roots will die; a civilization cut off from its roots is doomed to fail
That is what is happening rightnow.
A time will come in which we (painfully) realize our limitations. It is the moment you surrender to the Cosmic Mother
However deep you fall, She will take care of you
That time is NOW

Let's be honest. Deep down we all know it: the religious, cultural, social, economic system in which we live is a dead end
The economic anarchy of capitalist society as it exists today is, in my opinion, the real source of the evil
A-Einstein
Germans work 75% of their time. The rest is for TV, internet and e-mails. Hardly anybody e.g. enjoys nature
Freizeit Monitor 2013
Healthy are those, who are sick of the lies
of this world
We are at a crossroads:
"Will we become robots or Divine?"
The choice is yours
Link "Big Brother or Cosmic Mother"
I announce to you the Great Turning Point
"In these most decisive of times, in which everything is in decay, Cosmic Mother has revealed Herself in order to Heal the Planet
Mother's Revelation to (wo)mankind (1977)
Link
She is the "Cauldron" of Renewal and Regeneration, "aiming at" restoring Cosmic Balance
We are all invited to cooperate with Her, thus overcoming the global crisis, while making a new step in evolution

"In Her Emptiness everything old (the ego) dies, while the New is born out of it"

"The Root Cause of the World Crisis is (Eco)Spiritual"
"To have as the inability to Be"
"An ego that cannot (refuses to) die, blows itself further and further up, eventually destroying the earth"
It's our "normality" that leads us to the abyss
The virtual networks are not social. They (eventually) bring you nothing but disillusionment, frustration, alienation, addiction, loneliness, depression and fear
Step Out & Join Reality!
Are we turning into zombies?
They are depriving you of your Depth, thus condemning you to an existence of superficiality and meaninglessness
Our Mission:
Back to Reality!
My friends circle
(Not on Facebook)
Karlfried Graf Dürckheim + Bhagwan Shree Rajneesh + Sri Ramakrishna + Mary Magdalene + Meister Eckhart + Teresa of Avila + Evelyn Underhill + Bede Griffiths
By the way...
Religions are Sons of the Mother who
"forgot" about their Origin
Reason for their decline
Link
"World Peace through the Cosmic Mother"
Come ye all unto Me, I Am the All-Embracing One
Link1, Link2, Link3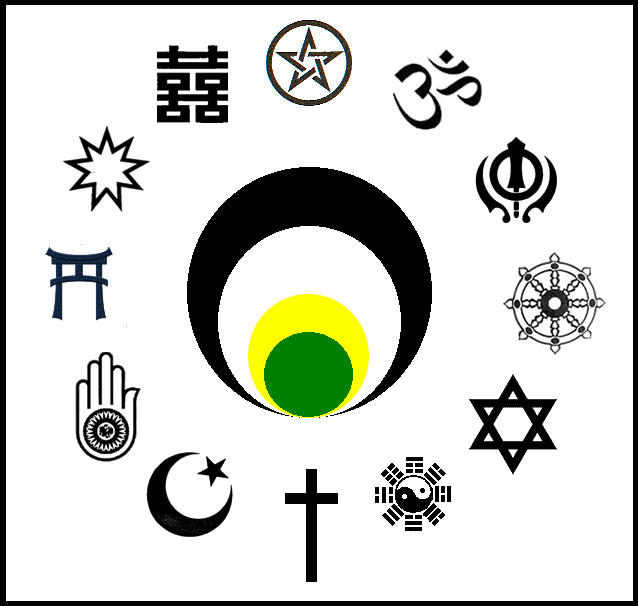 Unity in diversity of all Religions
"Mother and Sons"
Link1, Link2 Link3 Link4 Link5

For intimate personal contemplation, click
The Black Madonna Shrine
Every emphasis on "reaching", "attaining", "realizing", "achieving", however beautiful the ("spiritual") package, belongs to ego-ambition and has to be abandoned
The Truth is, that you are part of the Whole, ultimately the Whole Itself, therefore "fitting in" is the only authentic attitude
I am the Whole
you are part of Me
You are the Whole too
I am part of You
Long for the Ultimate; through You the Ultimate is longing for Itself....
The Ultimate Reality:
"Nothingness is the Mother of both God and the universe"
Return to the Mother and you will become Divine...
"Being Nothing, you Are Everything"
Never say again "I had sex", but say instead "I shared Love"
The eco-spiritual Way
The Totality of "Ascendence" - Awakening, Discipline, Enlightenment, Purification, Integration, Self-surrender, Union - and "Descendence" - Inclusivity, Compassion, Incarnation, Commitment, Transformation - everything in the Name of the Cosmic Mother
"Only New (Wo)Men can create A New World"
Nowadays it is career (ego) women, who are
supporting e.g. promoting capitalism. A disaster...
It could be the beginning of a Green, Cosmic, People's Religion with emphasis on practice, experience and mysticism, rather than theology, dogma and belief....
"The fate of mankind, as well as of religion, depends on the emergence of a new faith in the future"
Teilhard de Chardin
"Accidental?".....
Han Marie (androgyne) Stieke-Ma
(means "the hidden Mother")
Think of Kali-Ma, Ma-ry, Fati-Ma, Ma-tzu
"I am sitting here sharing my Treasure.
Are you ready to receive it?"
You're laughing (doubting, critisizing) about me? No problem at all. I laugh about myself already for a long time. And how! (hahaha)
What is urgently needed, is a worldwide eco-spiritual movement
"Once you commit yourself to the Whole, the Whole will commit itself to you"
Jai Mata Di!
("May the Mother prevail")