THE ORIGINAL GREAT MOTHER
The Great Mother is a Trinity containing three major aspects. She is the universal Womb that is giving birth to life on all levels, from an electron, a new cycle of seasons, a cherry blossom, a young dog, the healing of a disease, the birth of a human baby to awareness, rebirth and Enlightenment. She embodies the regenerative power of the universe. Through Her everything is continuously renewing itself.
Her Law of Creation, Preservation and Destruction
Secondly, She is the Weaver of the universe. Through Her all phenomena of life are interconnected. She keeps a delicate balance between opposites. It is she who is taking care of sustainability. This aspect of life is threatened by our self-centeredness, greed, materialism and accumulation. It is the Mother who confronts us with the fact, that our society is aiming at the wrong goals. Will we learn from Her?
Thirdly, the Great Mother is the destructress of everything old, sick, ugly and nasty. Her limitless compassion is taking everything degenerating back. As said above, the Void doesn't tolerate any accumulation. Hence, once we exceed Her limits of tolerance, Her destructive power will come into effect in order to re-balance life. It is the aspect, which is of greatest actuality today. Wise people are cooperating with Her.
MOTHER HEALING
Ongoing program
Do you want us to come to you? Send us an e-mail or phone us.
Click Contact us
We bring Mother Healing there where we are needed. Everything on donation basis
Educational material, e.g. Mother images, Chinese jade stones, DVD's, books and other info is available
If you want to support us,
yes please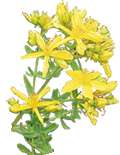 COMMENT TO THE IMAGES ("MOTHER SHRINE") IN THE CENTER
ON TOP
Universal Great Mother/ Cosmic Womb Mandala
(Essence of the Mother)
Light, God, BuddhaNature, Consciousness (white/yellow) and the universe (green) are born out of the Cosmic Womb (black, Darkness), the former continuous returning to their Origin
BELOW IT
"Black Madonna", a personified manifestation (image) of the Cosmic Mother
(Compassion Body of the Mother)
Example
1) Eve 2) My photo 3a) Head + neck 3c) Abdomen 4) Mind 6) Perth/Australia

Please, send your data to:
info(at)motherhealing.net

I will then send you a confirmation e-mail

IT IS ALL VERY EASY

First study all the links about the Cosmic Mother. Only when you feel the Great Truth She represents you send me 1) your surname (only) 2) a recent photo of yours 3) a few words about your problem. This should be limited to a bodily region (no need to mention specific diseases). The regions are 3a) Head + neck 3b) Chest 3c) Abdomen 3d) Pelvis and 3e) Extremities (arms + legs). Spiritual, psychological and relational problems should be described as 4) "Mind". Material i.e. social problems as 5) "Concerns". Furthermore, I like to know the 6) Town/city and the country you live in. More isn't necessary.

Your data will never be given to anyone else

Every day I will plea to the Cosmic Mother to heal you. I will "do" that by being Empty, thus being in harmony with Her Essence. At the same time I recommend you to Her, through visualizing your name, photo and problem. Through this direct contact the chance for healing is optimal. That doesn't mean the Mother is always giving you what you want. She is infinitely wiser than both of us. So, She may even have a solution in stock you could never have dreamt of. You should therefore trust the Mother under any circumstance. It helps when during that time you tune yourself in to the Mother on a daily basis, whispering "The Mother Heals". After one month you send me a short report about your wellbeing. This ranges from 1) total recovery 2) partly recovery 3) no recovery 4) other (unexpected) benefits 5) a honest account about your own commitment

PS. Healing can never replace (regular) medical treatment! The liability is entirely yours

A REVIEW OF ALL OUR HEALING OFFERS

In order to fully concentrate on Healing the Planet, to begin with you! Green Man has retired to a life of intense meditation. In principle joining additional activities is possible

1) An individual Healing Session
2) Healing in a Small Meditative Group
3) In a big Healing Meeting
4) In a Retreat
5) In a Sunday Celebration
6) In an ongoing Healing Session of weeks/months
7) In a Guasha Healing Course/Training
8) Healing on A Distance
9) Writing your Healing Story for my website

Spiritual e.g. interreligious initiative open to all
Independent, non-denominational (not related to any existing religion), non-commercial (not-for-profit), ....based on inclusivity, enlightenment, love, joy, empowerment, sharing and community. Welcome!

HAN MARIE STIEKEMA
New Teacher, "Green Man" & (holistic) medical doctor since 1972
"With gratitude to the Cosmic Mother for the wondrous gifts She has bestowed upon me"

ARE YOU TIRED, UNHAPPY, SICK, IN DESPAIR, DEPRIVED, LONELY and/or IN NEED OF HELP?
In particular suffering from stress, depression, burn-out, pain syndromes (spiritually, emotionally and physically) and/or chronic disorders?

THE MOTHER HEALS!


In order to have a full overview of the work,
we recommend you to first going back to the beginning of
Han Marie Stiekema's website.
Please, click HOME and proceed from there.
2003 © Copyright Han Marie Stiekema. All rights reserved.
Everyone may use this website as a source of inspiration. However, since it
is freely given, no-one can claim, copy or derive any text, rights,
position or status from this website.
Last revising: 08/09/12
COSMIC MOTHER HEALING SHRINES
Introduction
Mission of "Green Man"
Universal Mother Teaching
The Queen of Heaven
Installing A Cosmic Mother
Healing Shrine
Instructions for Worship
(Day Course)
Mother Healing
Personal Health Plan
Day Course Regeneration
Burn-Out)
Retreat
"The Universal Way"
The Sunday Celebrations (optional)
Mother Circles (optional)
The Earth Ritual
Youth for Youth
Mothers initiating Men and Women
Special Guasha Healer Course
Mothers: Leaders of the Community
Universal Mother Council
Interreligious Workshop
"Mother & Sons"
Healing the Planet
Permanent support
SEE:
MOTHER for MOTHERS
If you want to start a Cosmic Mother Healing Shrine, please, let me know


One of our main projects for the coming years: "Mother for Mothers" or the "Cosmic Mother Healing Shrines"


"Turn On"
Great Mother Hymn


The physical/ cosmological approach: "The Science of Mother Healing" (Update 25/9/ 2010)


"The Mother Heals": Guidelines to "Cosmic Mother Healing" (part 1) is ready!


"The Cosmic Mother Healing Mandala": Guidelines to "Cosmic Mother Healing" (part 2) will appear soon


Cosmic Mother Cancer Healing: A Breakthrough (Update 14/9/ 2010)


See our poster/overview of the "Mother Healing"


(since 1988!)
Together with "Burn-Out" Cosmic
Regeneration & Reintegration