CONTACT
info@healingtheplanet.info
RECENT WORK
I.


Return of the Cosmic Mother
(International)
BOOK 8 "Book of Books"
CultureRenewal
II.
"We Are Cosmos" Movement (International)
www.healingtheplanet.info
III.
"CultureRenewal
Initiative"
As Above, so Below
(In German)
IV.
Health Education for All
(International)
www.vitalworld.org
V.
Leefstijlprogramma in het Nederlands
De Gezonde Mens
De Holistisch-Integrale Mens
De Kosmische Mens
www.hanmariestiekema.nl
see also:
"COSMIC VISION"
"Before the gates of life can be opened, the ego must be slain first"

Goethe
ORIGIN of EVIL
EGO
Leading to GREED for money and power,
culminating in our current World Crisis:
Big Brother
Big Banks
Big Corporations
Big (Media) Control
Consequences,
among others: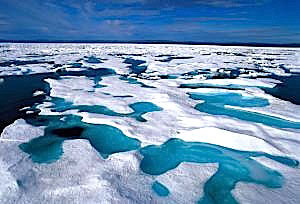 Climate disaster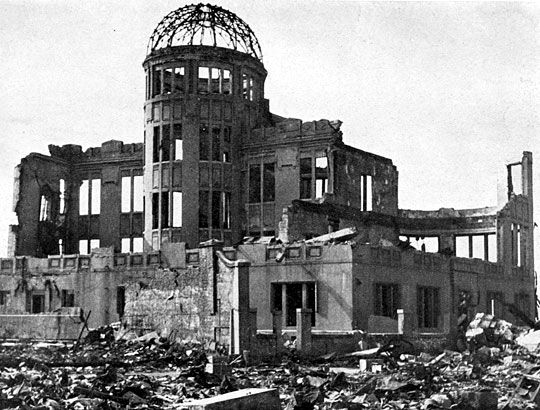 Violence, war, nuclear threat

Economic injustice
Oppression of women and children
"Ego or Wholeness",
that's the Big Question


Book "ORIGIN" 9
"COSMIC (WO)MAN"
Chapters:
UNIVERSAL GUIDE to "WE ARE COSMOS! New World Community
(Upgraded 29/3/2018)
Fall of Ego; Rise of the Whole
"COSMIC VISION"
(Upgraded 6/6/2018)

International Pilgrim Site
"COSMIC MOTHER HEALING the PLANET"
(Upgraded 8/12/2017)
Mothers for Mother
"COSMIC MOTHER"
(Upgraded 12/12/2017)
Manifest(o)
"WE ARE COSMOS!"
(NEW! English version updated 5/3/2018)
Unity in Diversity
"COSMIC META RELIGION"
(NEW! English version updated 25/5/2018)

Manual
"COSMIC MEDICINE"
(NEW! 4/3/2018 in English/Dutch)
Basic Spiritual Education for All
"COSMIC LEARNING"
(Upgraded 8/12/2017)
The Supreme Design
"COSMIC SCIENCE"
(NEW! In English. Updated 19/3/2018 Will be continued)


As Above, So Below
"COSMOCRACY"
(Upgraded 23/10/2018)
The Reborn Order
"COSMIC WARRIORS"
(Upgraded 11/1/2018)
Vertical & Horizontal Leadership
"COSMIC MANDATE"
(Upgraded 11/1/2018)

Religious, Cultural, Psychological Study
"EGO or COSMOS"(Published soon)


Picture Gallery + Mother Healing
"COSMIC ARCHETYPES"
(Published 21/1172018)


Cancer Healing
"SCIENCE of MOTHER HEALING"
(Upgraded 22/11/2018)
World Peace
"COSMIC INTELLIGENCE"
(Upgraded 9/12/2017)
7 Days in the Year
"COSMIC CELEBRATIONS"
(Upgraded 14/2/2018)
Cosmic META-Religion, Cosmocracy
Cosmic (Wo)Man


THE ETERNAL COSMOS
(Latest correction!!! 21/7/2018)

Click


e-BOOKS
A Big Surprise
(Available in short notice)
Omniverses
"COSMIC POETRY"
(Upgraded 11/12/2017)
See also:
GREAT MOTHER BUDDHISM
Our Studio


"VOICE of the COSMOS" (VoC)
(Upgraded 26/5/2018 has begun its regular Teachings!
+
www.youtube.com/
healingtheplanet
Webcam Live Broadcasts
Online-Teaching/Webinar
Radio-interview (19.8.2012) with Rinus van Warven (in Dutch)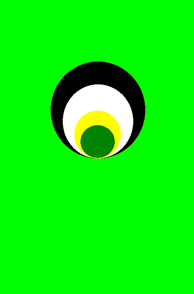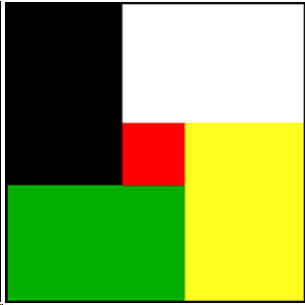 WISDOM=
COSMIC=
UNIVERSAL
She is Everywhere
MEIMEI HAS JOINED!
EUROPEAN GREEN MAN PILGRIM NETWORK
See also our:
VitalWorld "World Health Care" Mission
H3
"Health Education for All"
www.vitalworld.org

"WOMB WORSHIP"/THE ORIGINAL TRADITION of the UNIVERSAL COSMIC MOTHER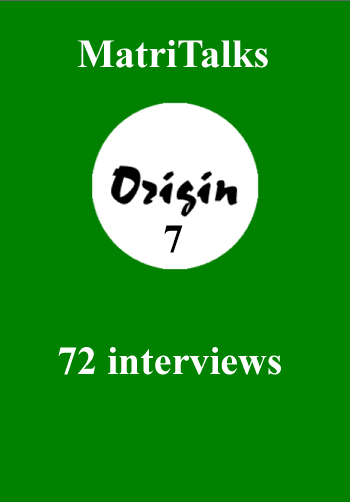 Sacred Book "Origin" 7
MATRITALKS
72 interviews online
Sayings
The core problem of Western civilization:
We live with a false identity ("ego")
It is the cause of the general degeneration
The ancient Greeks already knew it: "Know yourself"
Patriarchy is the hegemony of a blown-up ego
It has nothing (little) to do with gender
(Many feminists have a big ego)
Ego has created a satanic religion
The whole world being a slave of the god of money
Dante's Hell has become reality
There is only one mission left in life
To Renew the Culture!
The waiting was for a unique breakthrough
which happened only 40 years ago
1977 THE GREAT TURNING POINT
("Threefold Cosmic Realization")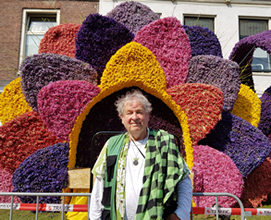 I am the Successor
SermeS
"Revelation of the Cosmic Mother: Absolute Nothingness (Womb), Full Enlightenment and Eternal Return"
SermeS
"Without a Spiritual Renaissance there will be no World Peace"
Dag Hammarskj÷ld
Former Secretary-General of the UN
"Decapitating people is a horrible crime. What about killing millions of Iraqis, Koreans, Vietnamese, Afghans, Libyans, Syrians, Yemeni's....?"
SermeS
"Not God created the world out of nothingness, but NOTHINGNESS is giving birth to God and the universe, the latter uninterruptedly returning to their Origin"
SermeS
"Only a (new) God can still save us"
Martin Heidegger (Link))
"Save the insects"
Dutch Nature Conservation Poster
"The Buddha ended with Nirvana, I started with IT"
SermeS
"Man's true identity: "God, the Earth and Society"
N. Berdyaev
"Bringing Heaven to Earth"
SermeS
"The Eternal-Feminine is the Redeemer of (wo)mankind"
J.W. von Goethe
"It (the Light) will come in the Depth of the Night"
Jacob Boehme
"Let not delude ourselves into the belief that (wo)mankind easily gives up its ego. My hope is, that at least a few are called to start the Great Turnabout
SermeS
"Everything without exception emanates from the Cosmic Womb and returns to Her"
SermeS
"New World Order"
or
New World Community
that's the big issue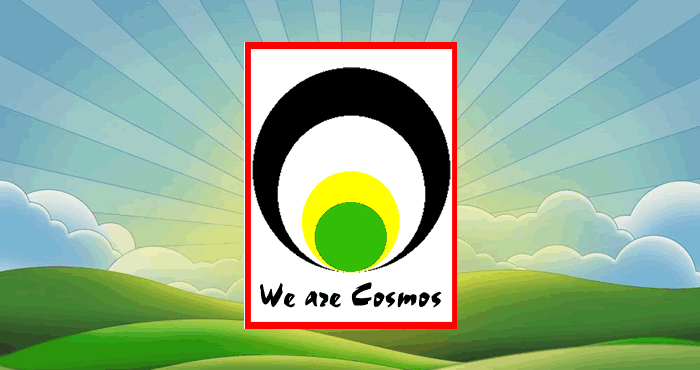 In these most critical of times
in which the survival of (wo)mankind is at stake
A COSMIC TEACHER ("SermeS")
CultureRenewal
(Also called "Green Man", "Laughing Buddha" or "Friend")
...after 40 years of hesitation (...) is announcing A New Era, that of the
THE ORIGINAL TRADITION

TURNING POINT
His "Threefold Cosmic Realization"
(1977)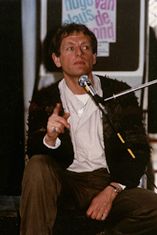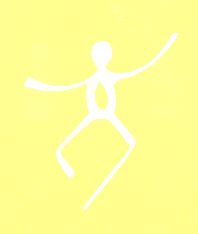 1977 Revelation of the Cosmic Womb/1981 Early Teachings/1977 Full Enlightenment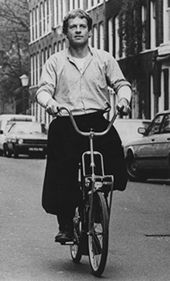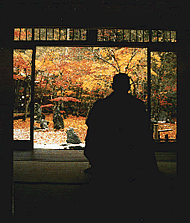 Amsterdam. On the bicycle/Ten years of uninterrupted Bliss (1977-1987)/
Teaching Zen to Japanese (1990-1991)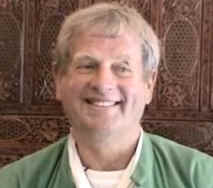 Teaching in Hollywood USA 2004
The One who went Beyond Time and Space (Oneness with the Divine, the Eternal Light, "Emptiness", BuddhaNature) and Beyond it (Eternally Reborn by the Vacuum, The Cosmic Womb, Emptiness
beyond Emptiness, Nirvana)

It is the Beginning of A New Era

He is living a simple life ("like a monk")
in his Hermitage, guiding people on their way to become
what they Are Already....

"A Cosmic (Wo)Man"
Rejoice!
We are all part of the Whole
"Heaven, Earth and the (New) Community"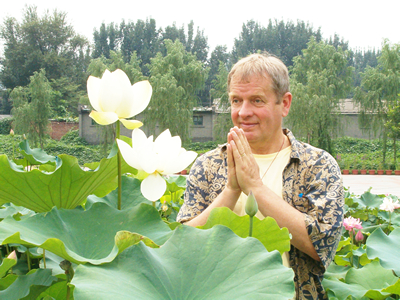 His Universal Teaching


(
The Original Tradition
)

In daily life "dr. Han"
Holistic M.D. since 1972
Founder of Cosmic Medicine
Talks, Teachings, Seminars, Retreats
WorldWide

....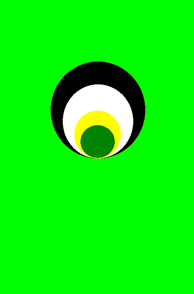 The Original Tradition
Cosmic META-Science
THE ETERNAL COSMOS
"Outer"
We are part of society
Society is part of the earth
The earth is part of the universe
The universe is part of the Eternal Light
The Eternal Light is part of Absolute Nothingness
("Cosmic Mother")
THE ETERNAL COSMOS
"Inner"
Ego
BBody-Awareness
Inner Observer/True Self/Logos
The Enlightened Ones
Eternal Light/God & Underworld/Destruction
Absolute Nothingness
("Cosmic Womb")
THE ETERNAL COSMOS
Astro-Physics
Wo(Man)
The Earth/(Vertical) Evolution/Universe
Black Holes
Matter & Anti-Matter
The Quantum World
Higgs Field & (Super)Gravity
The Vacuum
The Cosmic (Mother) Womb (Eternal-Feminine) together with Her Cosmic Forces of "Creation & Destruction" giving birth to the Unity of the Eternal Light ("God"), the primordial forms/fields (the "ideas", Plato), the universe (world soul, quantum world, energy), the earth, society and (wo)man (True Self, body/mind, ego), everything uninterruptedly returning to the Origin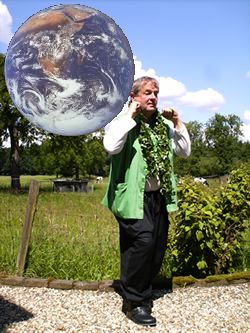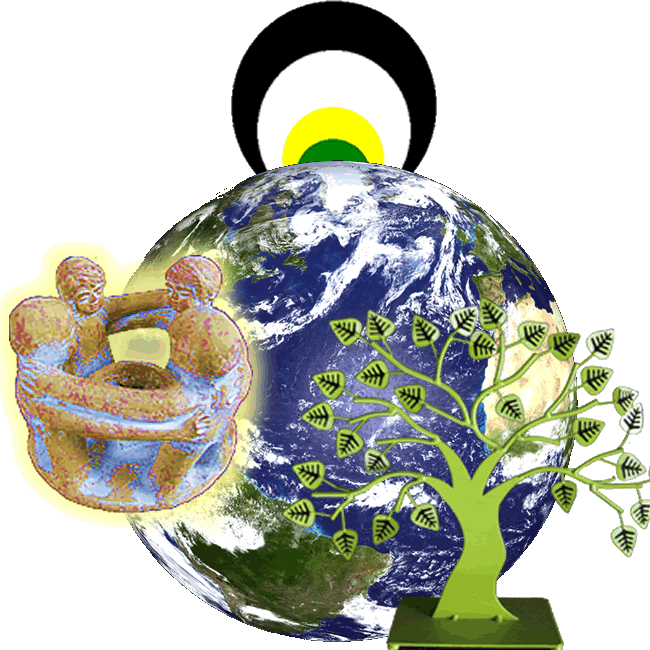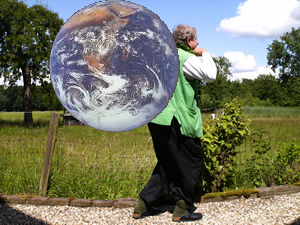 Join his WorldWide Campaign:
"Healing yourself, Healing each other,
Healing the World"
New World Community
The current world crisis is NOT political.....therefore
politics cannot solve it
Our entire (Western) civilization is in decay
The cause: our collective Ego-Addiction
EEgo leads to chaos, violence (war) and destruction of the planet
DDo you want this?
What our fragmented society needs is Wholeness
Wholeness needs a Cosmic Solution
It's all about creating A New Foundation

"Unless there is a Spiritual Renaissance
the world will know no peace"
Dag Hammarskj÷ld, former Secretary-General of the UN
New World Community
Whether you are a Christian, Jew, Muslim, Hindu, Buddhist, Taoist, Indigenous man/woman, Agnostic or Atheist, we are all part of the Whole: "Heaven, Earth and the Community", the Source of Healing and Regeneration, the foundation of Peace and Justice
....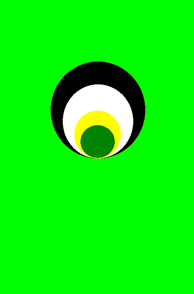 ....
There are two kinds of spirituality
1. To give up your ego while becoming
part of the Whole (authentic)
2. To identify yourself with all kinds of "spiritual"
images/concepts/ideas (false, pseudo)
"The Grand Idea is Missing"
Vladimir Solovyev
If we want to survive, "(Wo)Man rooted in Heaven, Earth and the (new) Community" should become the foundation of the New World Culture. It is the main mission of the Movement:


REJOICE!
In these most critical of times,
the COSMIC MOTHER announces:
"Today I have - after 40 years of preparation -sent my Servant/Messenger
("SERMES") to you.
His Mission is to bring my Great Work
"HEALING the PLANET"
Healing yourself * Healing each other * Healing the World
among the people
LISTEN TO HIM!"


Links


COSMIC TEACHINGS



*CULTURE-RENEWAL-INITIATIVE
Offensive for World Peace * Never again war against Russia * WorldWide Campaign * Healing Communities * CommunityDemocracy * Goethe*Nietzsche*Wagner
The Kreisauer Kreis * Ursaga Untersberg
(In German)



*WE PREPARE:
EUROPEAN RETREATS (CHARTRES), AMERICAN RETREATS (MEXICO), PACIFIC RETREATS (CHINA)



*AUTOBIOGRAPHY
**


e-BOOKS



ARCHIVES
Teachings 1976-2018
Starters' possibilities e.g.
MY SACRED
GROVE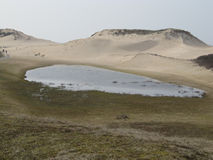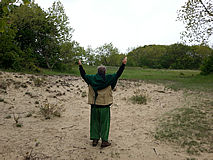 ie grew up..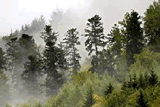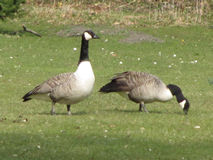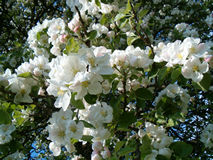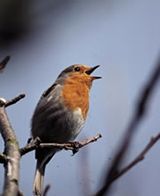 cow in the meadow
a smile goose with its young
joy duckweed in the ditch
laughter looking inward
I don't survive it

Han MarieLINKS
info@healingtheplanet.info
See short overview of his "Cosmic Career"
His Teaching

"WE ARE
COSMOS!"

"WIR SIND KOSMOS!"

"VI ER COSMOS"

"NOUS SOMMES COSMOS"

"SOMOS COSMOS"

"SIAMO COSMOS"

"EIMASTE KOSMOS"

"Mbl KOCMOC"

"VAGIOK COSMOSOK"

"WOMEN SHI COSMOS"

"HAM KOSMOS HAIN"

"BIZ COSMOS'UZ"

"NAHN KUZIMUS"

"WE ER KAZMES"

"TAYO AY COSMOS"

"KAMI ADALAH KOSMOS"

WATASHI-
TASHIWA KOSUMO DESU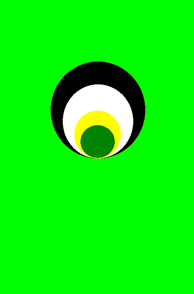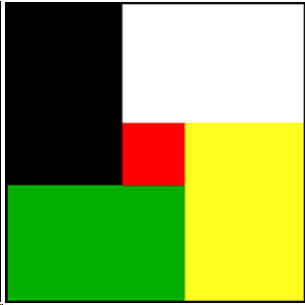 I hope that you already understood that my work has nothing in common with New Age-like "spiritual" businesses. This has the following consequences for the practice.
1. My only Mission is to share Cosmic Consciousness with every sincere seeker.
2. I have no secondary aims in mind, like establishing a business of my own.
3. My State of Mind is truly like "a lily in the field", not able to develop organizational activities. Moreover, my New Consciousness is not self-created, but a gift of the Cosmos.
4. First of all it means that my work is non-profit.
5. The only thing I am asking for are donations to cover my expenses e.g. occasional (small) investments in my work.
6. To organize the various activities I call on the commitment of the participants (except individual Cosmic Advice, which is by appointment).
7. My vision is a communal Spirit right from the start, through which we joyfully organize things together.
8. An example. One of my priorities is to offer you Talks/Lectures/Teachings "We Are Cosmos" in your own town/city (for info see below).
9. You subscribe by sending me an e-mail with your personal data. Once "enough" people have expressed interest, I link you to each other.
10. We aim at becoming REAL FRIENDS instead of fake ones! (We are not on Fakebook or Twitter).
11. Together we are going to organize the event. The group determines place, time, country, while I am responsible for the content.
12. This applies to other activities as well: all the proposals I have made in this website: Cosmic Healings, Retreats, Pilgrimages....anything.....