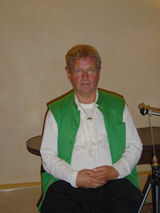 2006, Hollywood

HAN MARIE STIEKEMA
NEW TEACHER
1974
VISION OF THE GRAIL
1977
REVELATION OF THE COSMIC MOTHER
1977-1987
TEN YEARS OF UNINTERRUPTED BLISS
1987-2000
DARK NIGHT OF THE SOUL
2000-
THE ULTIMATE UNITY
2010-
COSMIC MOTHER
HEALING THE PLANET

As "Green Man" he lives a simple life in his hermitage "Madre de Dios". He guides you on your way back to the Origin, the latter inviting you to "die to the old", while giving birth to your True Self. Once renewed, you may become part of the Whole - Heaven, earth and the (new) community - once again....
Teaching, Healing, Cosmic Coaching, Training
FREIBURG: GREEN CITY
Black Forest/Baden-
Württemberg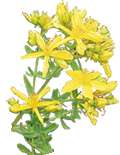 THE TURNING POINT
God has a Mother....
Behold, the Cosmic Mother Womb is making everything new!
"We need to believe the unbelievable, in order to still
make change possible" (Die Zeit, Easter 2011)
This website is receiving around 500.000 clicks a year. Many people worldwide thus show interest in Green Man's Message of Cosmic Mother Healing the Planet! On our World Tour we love to also personally meet you and your friends, together igniting the Spark of A New Era. Are you interested?
URGENT MESSAGE TO SPIRITUAL AND RELIGIOUS LEADERS WORLDWIDE
HIS UNIVERSAL MIND CHALLENGING UNIVERSITIES WORLDWIDE
According to a native English speaker my command of the language is rather poor, and this is an understatement. I apologize for this, hoping that you still can understand what is behind my words....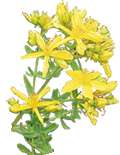 My Mailing of March 2011 to scientists (physicists, anthropologists, biologists, sociologists, theologians) on the issue of "Science and Religion")
Our Health Websites
(Fundamentals of Integral Medicine: A Breakthrough + Stone Age Therapy for Modern (Wo) Man)
www.vitalworld.org
www.meihan-guasha.nl
PS
The Three Main Books contain quite some of the same treatises, however, re-arranged according to each specific background, thus giving them a new "flavor" and meaning
Cosmic Mother
SHE IS EVERYWHERE
Page under construction



Green Man
(The Divine incarnated)

The Divine
("Son" of the Mother)


Universal Great Mother/ Cosmic Womb Mandala
(Both the Divine (white/yellow) and the universe (green) are born out of the Cosmic Womb (black), while continuously returning
to their Origin)

Black Madonna/
Goddess
("Daughter" of the Mother)




Wise Woman
(The Madonna incarnated)
WE ARE COSMOS!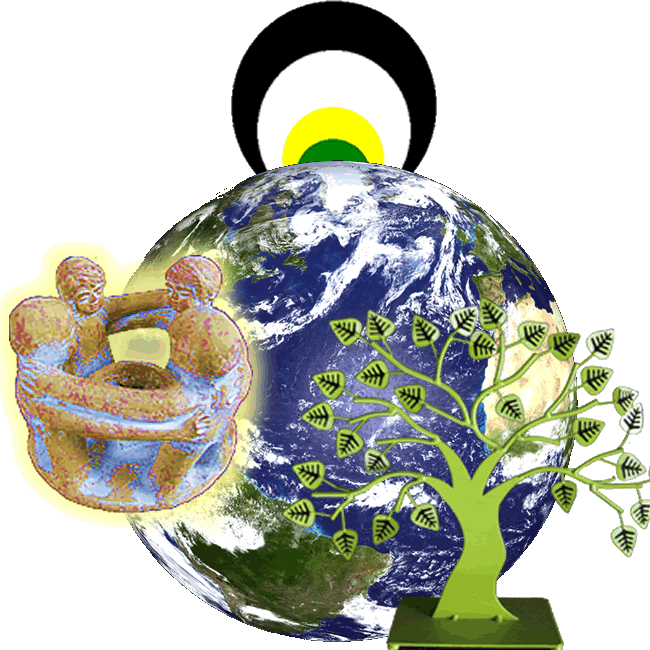 The Original Tradition
TWELVE RELIGIONS
Begin of A New Era
AFRICA


The Black Primordial Mother * Queen-Mother * People of the Omo Valley * Berber * Tuaregs * Guanches
HERSTORY
From the Atlantic to the Pacific
Restoring the oldest "faith" on earth
HISTORIC/
MYTHOLOGICAL ROOTS
Europe/Near East/Africa/Asia/America/Australia


Overview/Enter
THE NEAR EAST


Anatolia * Sumeria/Babylon * Egypt * Iran * Canaan * Black Stone * Judaism * Christianity * Islam
EUROPE MOTHERLAND


Prehistory * Mother of the Hohle Fels * Willendorf * Sheela-Na-Gigs * Europe Motherland * Nordic * Gorgon-Medusa (of Corfu) * Black Madonna's * The Black Madonna of Einsiedeln * Kybele (Mainz, Cologne, Nijmegen, Vechten) * Laubwald Chapel * Vision of the Grail * Spiritual Humanism * European Green Man & Wise Women Pilgrim Network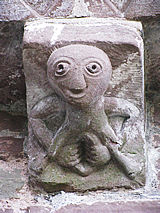 Kilpeck, Herefordshire, UK
MOTHER RUSSIA
Matushka Rus'


The Pre-Christian Mother * Mother Russia*Mother China
For introduction, see Sacred Book "Origin", Book 3
MOTHER CHINA
Top Site


Mother China 1 - 12 (Creation myth; Prehistoric China; Xiwangmu; Taoism, Chinese Mother Religion etc.) * Shennon Emperor, Yü Kingdom, MeiMei * Lamma Island: the Tin Hau Temple * Matsu Festival * Yunnan: the Vulva Temple * Wusheng Laomu * Great Mother Buddhism * Realizing your Maitreya Mind! * The Mosuo * Some other Minorities
MOTHER INDIA


Kirtimukha: "Face of Glory", between memory and demonization of the original pre-vedic Cosmic Mother. The Temple's of Tamil Nadu: Sri Ranganathaswamy * Jambukeshwarar * Brihadeshwara * Meenakshi
NEPAL


(Maha)Kala (i)
Cosmic Mother & Vegetation God united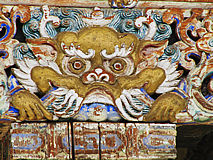 Lugu Lake, Yunnan, China
TIBET


Mahakala (i): Demon, God or MotherGoddess? * Bön or Tibetan Buddhism? * The original KalaChakra (Cosmic Mother Tantra)
SOUTH-EAST ASIA


Birma * Cambodia (Angkor Wat) * Malaysia * "Dayak Delight" (Serawak) * Yogyakarta (chinese) cemetary * Bali (Ubud)
VIVA! JAVA


Java: Land of Kala, its Candi's (Temple's) * Borobudur * The Yogya Kraton Myth * Taman Sari * Gunungan * Tutup Ngisor * Javanese Mysticism (Kebatinan) & Traditional Javanese religious tolerance: a model for the world?
JAPAN


Izanami * Onigawara * Koyasan * Shugendo (Yamabushi) * Okinawa
HAWAII


Island of Original Vitality
AUSTRALIA


Aboriginal Great Mother
LATIN-AMERICA


Virgin of Guadalupe: The old Goddess Tonantzin * Quetzalcoatl, Son of the Mother * Day of the Dead * Maya Temple * Cosmic Mother Xibalba * Pachamama (Andes) * Universal Declaration of the Rights of Mother Earth * Moche (Peru)
USA


Some valuable publications e.g. * E.Neumann "The Great Mother" * Bor/Sjöo "The Cosmic Mother" * J.Preston "Mother Worship" * J. Hubbs "Mother Russia" * D.Overmyer "Precious Volumes" (Chinese Folk Religion) * A.Baring/J.Cashford "The Myth of the Goddess"
Cosmic Mother
SHE IS EVERYWHERE
" Last January (1990), I had this experience of what medically they call a stroke. It means death of the mind. Suddendly a terriffic force hit me and the mind went like that.(demonstrates, see You Tube) And I was laid out for about a week. People thought that I was going to die and I thought I was going to die which was very important...and then I slowly began to come back and as I was coming back I had the premonition that I was going to die. I said the proper prayers ....and waited and nothing happnened and so I got (Shamla ?) to massage me and I came back to normal and then I felt a need to surrender and it was interesting: "SURRENDER TO THE MOTHER". It came very clearly, "SURRENDER TO THE MOTHER." And I made this act of surrender and a kind of wave of love overwhelmed me. There was a friend, a nurse, Judy Waters, looking after me....and I called out, "I've been overwhelmed with love and I don't know if I can weather and survive it." It was such a tremendous hurricaine. I think it was simply an opening to the unconscious. A call to the feminine simply opened up.That was real death of the mind...and from that time onwards, I've never really been in the dualistic mind. Something is always beyond it....What my experience taught me was that when everything else goes you discover this love which is in you all the time. It's there, deep down there, and you know nothing about it. But let everything go and it comes.
And I got a tremendous insight into Jesus on the Cross through this. It was very interesting and the words, "MY GOD , MY GOD, WHY HAVE YOU FORSAKEN ME?" came. That was the climax for him. I think it was at that moment he lost everything: his disciples had fled, the Jews were all against him, his people rejected him and now he had to let go of his God. "MY GOD, MY GOD, WHY HAVE YOU FORSAKEN ME?" And the moment he let go of God and faced death, darkness , nothingness, he was taken into total love...That is the experience of death. Behind all death is the tremendous power of love. Everybody has got it in them if they could only find it but the mind is controlling all the time and won't let it through. But somebody has to hit you on the head to awaken you to, " I am no longer afraid of death or accidents or illness; they are all incidents which love can use to reveal itself." I think that when people die, they are all afraid of so many things. But what you face is unconditional love. That is the Judgment. It's unconditional love which is very demanding. It doesn't let you do whatever you like. Love demands Love. You're called! Some people just cannot respond. But for most people it's so powerfull you just have to give way and surrender. That's what we're called to do."
FATHER BEDE GRIFFITHS, Hindu-Christian monk
The foundation of existence is Absolute Nothingness
("Cosmic Womb")
together with the Eternal Light.
In Primordial Times people were aware of this their Origin
("The Golden Era").
The Prehistoric findings: Statues of the Original Mother
("Venus" of Hohle Fels (44.000 BCE, Venus of Laussel,
Venus of Willendorf) and countless others prove this.
The Cosmic Womb (In physics: Vacuum)
is "subsequently" giving birth to the universe (scientifically proven),
the earth, society and (wo)man.
She is ruling the universe by Her Cosmic Dimensions of
Birth and Death, ("Creation and Destruction").
Until then everything was in harmony with each other.
The breaking point came with the emancipation
of the (male) ego ("patriarchy").
Ego is an isolated entity alienated from the Whole.
Lacking existential context it is blowing itself up at the expense
of all "living and non-living" creatures.
Its greatest fear is to fall back into the Bottomlessness
of the Cosmic Womb, hence it started its "eternal" war against
the Divine Feminine.
During the ages it succeeded in (almost) completely destroying
all traces of the Original Mother.
The Original Mother was degraded e.g. distorted as a Demon,
a Devil, a Dragon, a Monster, a patriachal God (f.e. "Mahakala"),
Sheela-Na-Gig, a Terrible (devouring) Mother.
Or they cleverly replaced Her by
harmless substitutes ("Sophia", Virgin Mary, Devi, Tara,
Fatima, Kuan Yin).
The sad consequence is that no original images of the Mother
survived (if there were any). What we do have (a.o.) are the above-mentioned
distorted patriarchal images.

The images of this file thus DO NOT correspond with Her Reality.
We show them, for they are the only ones
that are passed to us from the past.

They are images of the suffering Feminine: the ordeal of the Mother
through the patriarchal era. Look at Her with the Heart
of Compassion!
This era is now coming to an end. We have come at a crossroad:
"death of the ego or death of the world". In this crucial moment
the Cosmic Mother has revealed Herself (1977).
Take refuge in Her. She is the only one Who can curb the ego,
while giving birth to your True Self.
Her suffering has not been for nothing.
Heed Her Call!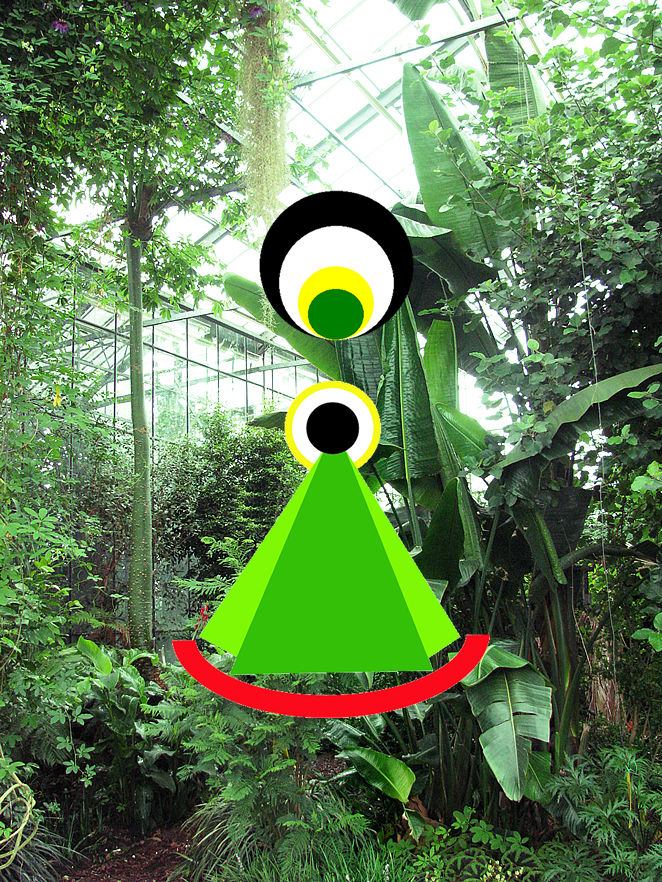 MATER GLORIOSA


In order to have a full overview of the work,
we recommend you to first going back to the beginning of
Han Marie Stiekema's website.
Please, click HOME and proceed from there.
© 2000 Copyright Han Marie Stiekema
Last revising: 07/03/18
HEALING THE PLANET
Original
Transformational
Holistic * Evolutionary
Scientific * Universal
Humanistic * Eco-Spiritual Interreligious * Non-
Commercial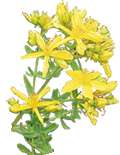 Cosmic Mother
HEALING THE PLANET
"Come ye all unto Me,
I Am the All-Embracing One"
JOIN OUR EFFORT TO HEAL THE PLANET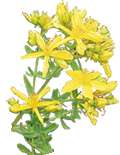 How to Become A Cosmic Mother Healing the Planet HOPEFUL
Healing yourself, Healing each other, Healing the Planet!
Possibilities
1. By being A Friend
You are always welcome to our weekend program with Teaching, "Mother Healing", Consultation, Sharing....
See: Schwarzwald/Germany 2011- 2012
2. By becoming An Original
All those who take refuge in the Origin (Cosmic Mother) in order to become renewed
See: "The Original Tradition"
3. By being A Healer of the Cosmic Mother Healing Shrine
Also called "Mother for Mothers" initiative
See: "Cosmic Mother Healing Shrines"

4. By becoming A Green Man & A Wise Woman
Training in Spiritual Service, Health Service, Community Service, Earth Service
See : "Transformatorium"
5. By being A Member of A Healing Community
Based on three pillars: Mother Worship, the daily Monastic Schedule and Service
See: "Healing Communities"
See: Modern Grail Quest
"The Universal Way"
6. By becoming An Eco-spiritual Community Leader
Your function is to inspire, organize and protect the Healing Communities
See: "Great Night Initiation"
See: "Reborn Order"
See: "Universal Mother Council" (Meeting)
7. By being A (Universal) Teacher
Teachers are Realized Ones, Custodians of the Mystery, sharing Mother's Wisdom to all and everyone.
See: "Cosmo-Spiritual Scientific Approach"
See: "Mother and Sons"
See: "Twelve Religions"

Green Man is bringing the Cosmic Mother wherever She is needed: for some days, weeks or months.
Contact us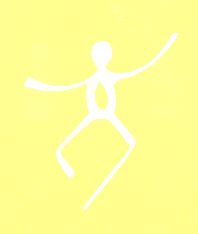 How to cope with the dramatically increasing complexity? By learning to be empty!
Become "mad" before you get mad
The conclusion after 40 years of succesful holistic medical practice: THE COSMIC MOTHER HEALS
Meaning you receive after you start serving the Whole
This I said to a bee just a while ago:
MYou are beautiful beyond
measure
MI am your friend!
IMPORTANT NOTE!
For viewing the website in good order, go back to the INDEX and again proceed from there
Thanks