IGreen Man announces
A New World Religion
The Original Tradition of the Universal Cosmic Mother
Mission
Healing the Planet


Agenda World Tour2013/14
(Key page)"Origin"
My Teaching with


24 Source Books, including 24 pdf-versions
with links to all writings


How can I give up my ego?
Meeting Green Man
Autobiography
Sayings


MeiMei is joining!
2013 The Oracle
Contact us
See also
"Green University"
Training Programme
Green Men & Wise Women
Transformatorium


Join his Wilderness Training 2013/14
Our Studio
www.youtube.com/
healingtheplanet
Webcam Live Broadcasts
Online-Teaching/Webinar
Radio-interview (19.8.2012) with Rinus van Warven (in Dutch)
Intercultural Exchange
Cosmic Mother
She Is Everywhere!
Among others
India/China/Java/Dayak
See also: "Green Men & Wise Women Pilgrim Network"
Newsletter


HanMariepedia
the spiritual encyclopedia


Teaching Interview "HOUR OF TRUTH"
Excursion
To our Picture Galleries
Spiritual poetry
Omni-verses

Letter to the Media

Letter to International, Religious, Cultural, Scientific, Political, Economic Organizations

Letter to Interfaith Organizations

Letter to Green Initiatives WorldWide

Letter "The Original Tradition"
See Links 1-12 in the index-page

Letter "Why a Cosmic Religion?"

Letter "Know Yourself"

Letter "Cosmic Gender"

Letter "Eco-Spirituality I"

Letter "Eco-Spirituality II"

Letter "Sacred Groves"

Letter "Healing Communities"

Letter "Cosmic Governance"

Letter "Cancer as Multi-Etiological Sumtotal Syndrome" (MESS)

Letter "Digital Dementia"

Letter "Mother Healing"

Letter "Stone Age Therapy for Modern (Wo)Man"

Letter "Free Personal Health Plan in 10 Steps"
www.vitalworld.org

Letter "Gratitude"
LETTER WORLDWIDE
2013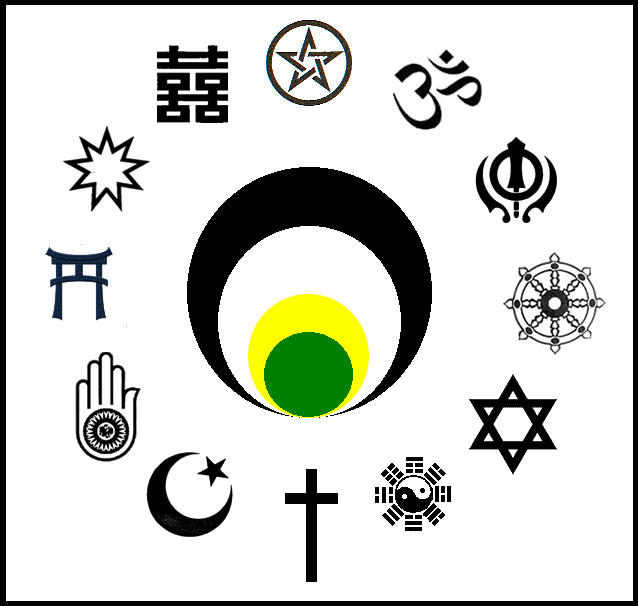 The Original Tradition
of the
Universal Cosmic Mother
Mission
Healing the Planet
Founder
Han Marie Stiekema Sermes
("GREEN MAN")
Based on:
Spiritual Service, Health Service, Community Service
Earth Service
BREAKING NEWS
that will totally transform the world.
To people and organizations world-wide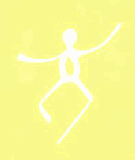 Han Marie Stiekema
Sermes

To the Parliament of World Religions

In these most critical of times
in which the survival of humanity is at stake
joint effort in finding a solution
is utmost priority

It means that everything has to be done
to work on a transformation
on all levels of society
cooperating with each other wherever we can

Our contribution is multifaceted
it starts with the recognition that
essentially the global crisis is spiritual
"to have as the inability to Be"

the core of the problem is the ego
refusing to fit in into the Whole
blowing itself up more and more
eventually destroying the earth and her inhabitants

2000 years of fighting against "sin"
hasn't resulted in
bringing balance to Self and Society
the ego has become more vicious than ever before

we thus are standing
with our backs against the wall
the existing approaches prove to be powerless
in bringing about a breakthrough

more than 33 years I have been hesitating
in making public an overthrowing event
the critical situation, however,
didn't leave me any choice

it is the recognition of the fact that
only Absolute Nothingness is able to curb the ego
giving birth to a New Self
subsequently this True Self becomes

part of the Whole:
"Heaven, earth and the (new) community, once again
everybody, without exception, is part of it
it is Universal

Whitsuntide
2013

© Copyright Han Marie Stiekema Sermes.
All rights reserved


In order to have a full overview of the work,
we recommend you to first going back to the beginning of
Han Marie Stiekema's website.
Please, click HOME and proceed from there.
Viele Texte sind nur in Deutsch geschrieben worden,
also klicken Sie also immer "Deutsch"
We are not responsible for the content of external links.
The texts of this website were granted to me "by the Cosmos". They therefore are the Heritage of the Whole of Mankind. Everybody can thus freely read. study and download them. It means also, that against those who try to use these ideas, concepts and texts for their own personal gain e.g. benefit through copying them in dissertations, books, essays, blogs or websites legal action will be undertaken. No-one can claim, copy or derive any text, rights,
position or status from this website.
1997-2013 © Copyright Han Marie Stiekema. All rights reserved.
Last revising: 07/30/13
De Nederlandse versie is helaas zwaar achterop geraakt.
Voor een goed overzicht beter Duits of Engels lezen